Food Truck Update: Plans Are Submitted For County Approval
After a month of refining our list of equipment and figuring out where we want it all to go, the plans for our food truck are finished and have been submitted to Marin and Sonoma counties for approval!
Meanwhile, our food truck manufacturer has been monitoring auctions and online sales for the actual truck. We are buying a used truck that will be custom outfitted with all new commercial equipment. Among other things, our truck will have two fryers, an oven, two refrigerators and a freezer. It will also have a display case installed below the order window so customers will be able to see all of our yummy desserts and other special items for sale.
Once we buy the truck and the plans are approved, the manufacturer will start building, so cross your fingers for a speedy approval process!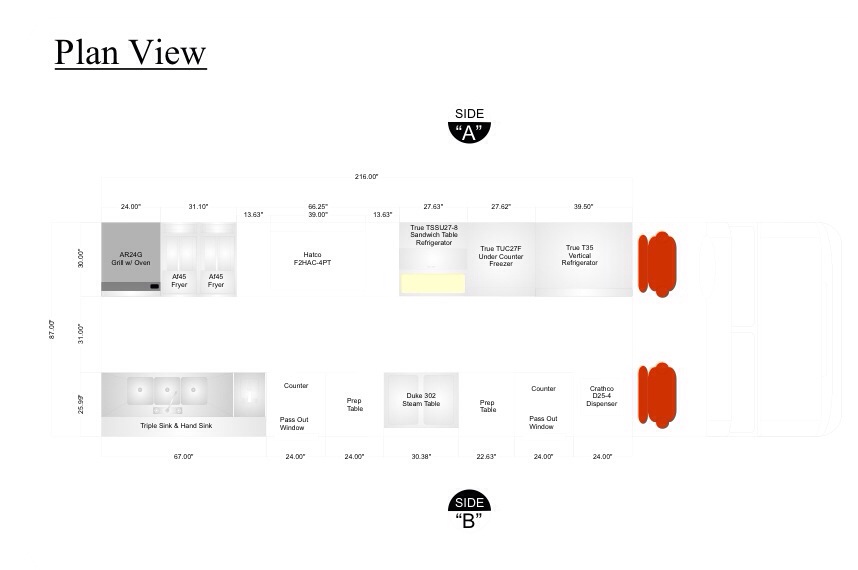 ---
Categorised as: Progress
---