Drums & Crumbs On The Cover Of The Sonoma Valley Sun!
A week ago, we had the pleasure of joining food writer Kristin Jorgenson, photographer Megan Clouse and a handful of other food lovers in Sonoma for a potluck picnic dinner. We brought Arthur's Fried Chicken and Rachel's Blackberry Peach Cobbler, as well as a basket of our fluffy buttermilk biscuits.
Fun times were had, delicious food was shared, and new friendships were made.
Today, we were delighted to find out we were the featured cover story for the Sonoma Valley Press!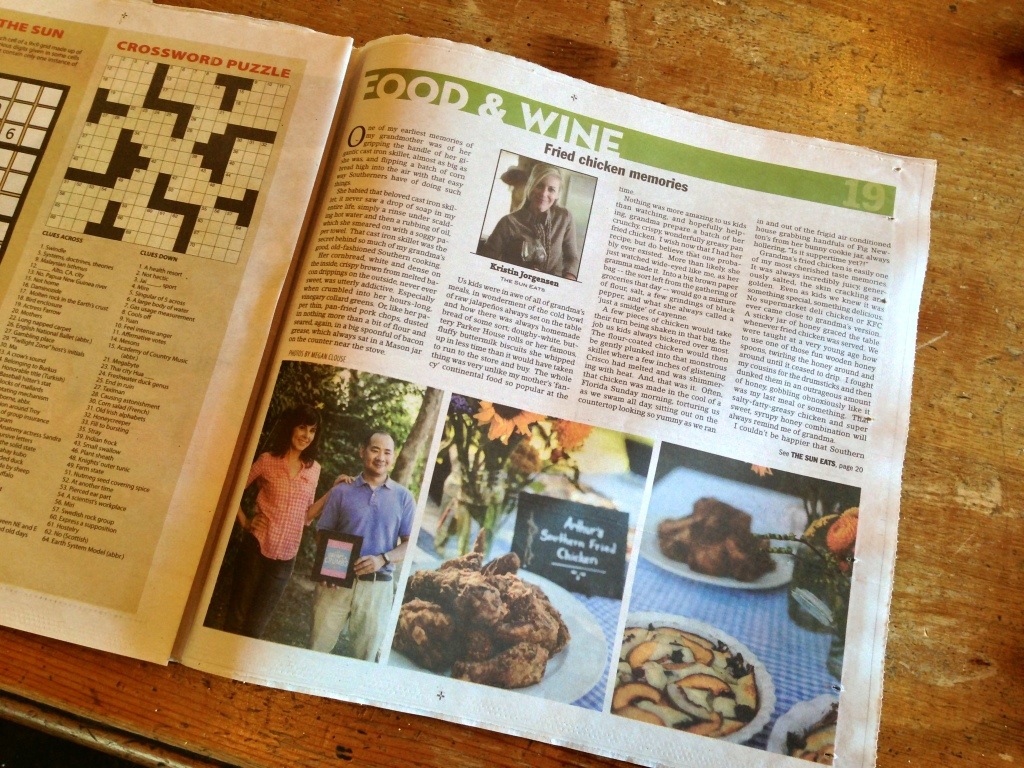 Megan also posted a great collection of photos from the picnic on her photography website. Check them out!
---
Categorised as: In the Press | Out & About
---