The Drums & Crumbs Food Truck Is *Almost* Finished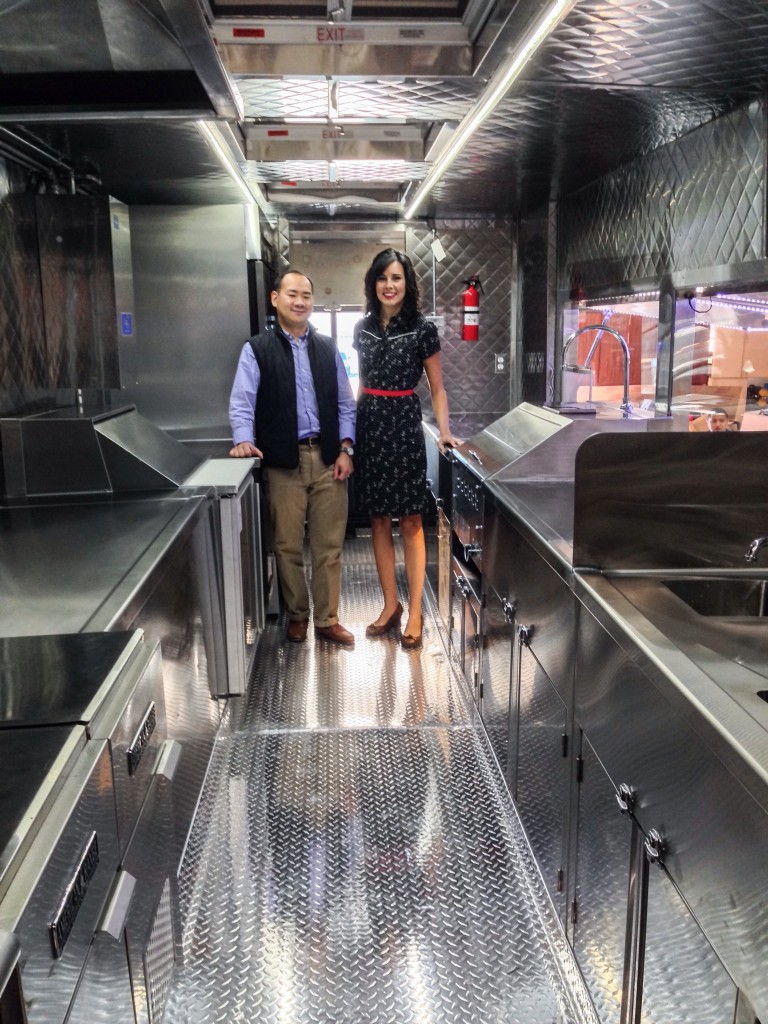 Last week, Rachel and Arthur took a road trip down to Los Angeles to check in on the construction of our food truck! Look how shiny it is!
Here are a few more photos from the trip. We've officially paid for the now fully-constructed truck. The last step is to apply the colorful exterior vinyl wrap, which will hopefully happen the first week in December. If all goes according to (our very revised) plan, we should have the truck before Christmas!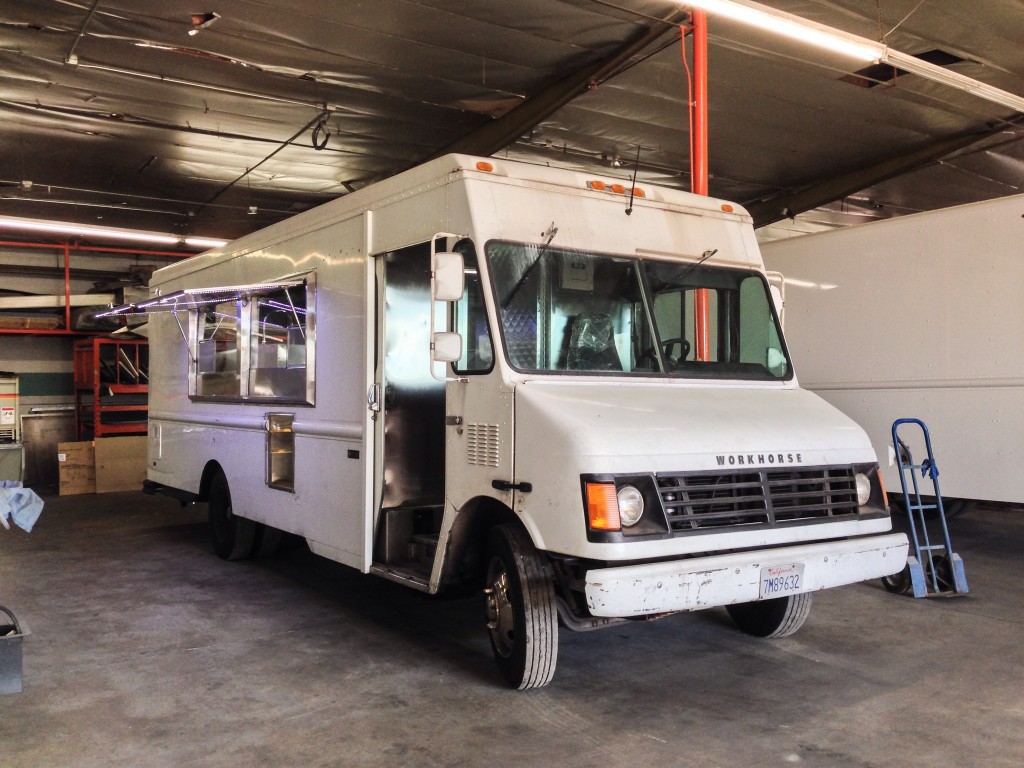 Waiting for the big exterior makeover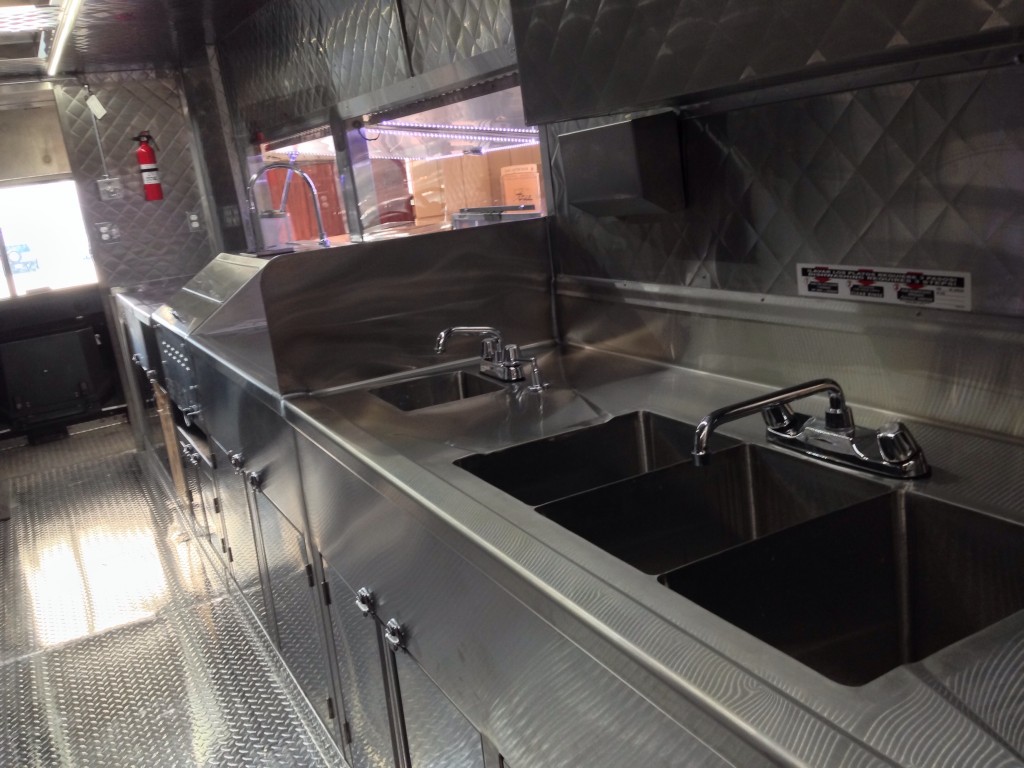 Inside the truck
Shouldn't be that hard to drive… right?
Almost ready for business!
---
Categorised as: Exciting Announcements! | Progress | Uncategorized
---