Drums & Crumbs At The Tuesday Night Farmer's Market In Sonoma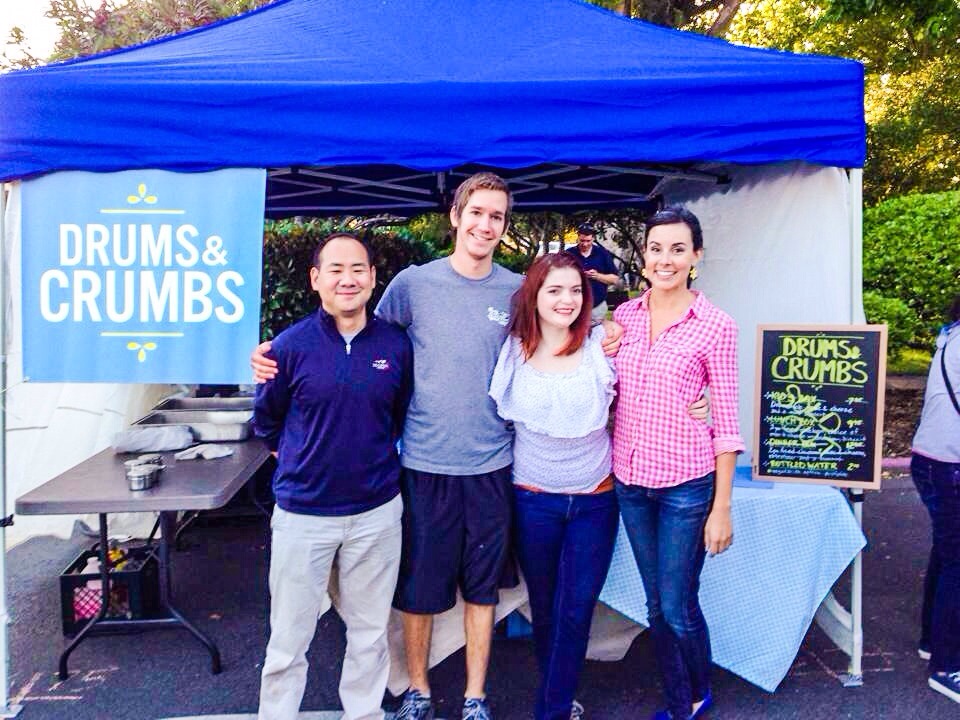 The Drums & Crumbs Farmer's Market Team

Drums & Crumbs is excited to be a part of the Valley of the Moon Certified Farmer's Market held every Tuesday evening through the summer. We don't have our food truck yet (soon!), so we have a stall set up on the west side of the horseshoe next to Napa Street. Although the market officially starts at 5:30pm, our dinner service starts at 5:45pm.
Our first week at the market was a little hectic for us. The Sonoma community and beyond was out in full force, and it was our first time selling at a farmer's market. Our menu for the first night was Arthur's Fried Chicken, Baked Mac & Cheese, Carolina Coleslaw and Buttermilk Biscuits. The Drums & Crumbs team — Arthur, Rachel, Tess and Wes — held it together that night, and we were amazed at how fast we sold out of food! It was a true privilege meeting so many new faces and receiving such positive feedback about the food.
The next week we came back with even MORE fried chicken, as well as our Slightly Sweet Iced Tea and Rachel's Fresh Strawberry Cobbler. The weather couldn't have been more perfect, and again the market was packed! We were again overwhelmed by the number of people who had heard about Drums & Crumbs and wanted to try our food.
If you stopped by the booth and were unable to try our fried chicken, we are working hard to figure out a way to have more available in light of the strict time constraints the market has for set up. Once the truck arrives, we'll be able to keep up with the overwhelming demand for our food.
We are honored that so many people would hang out with us and wait for the final batches of chicken to come out of the fryer. We love getting to know the people in our Sonoma community, as well as those of you who drive in from out of town! We'll be back next week (and every week until September) with more southern treats for you to try.
If you want to have some Drums & Crumbs fried chicken for dinner, come early! Dinner service begins at 5:45pm.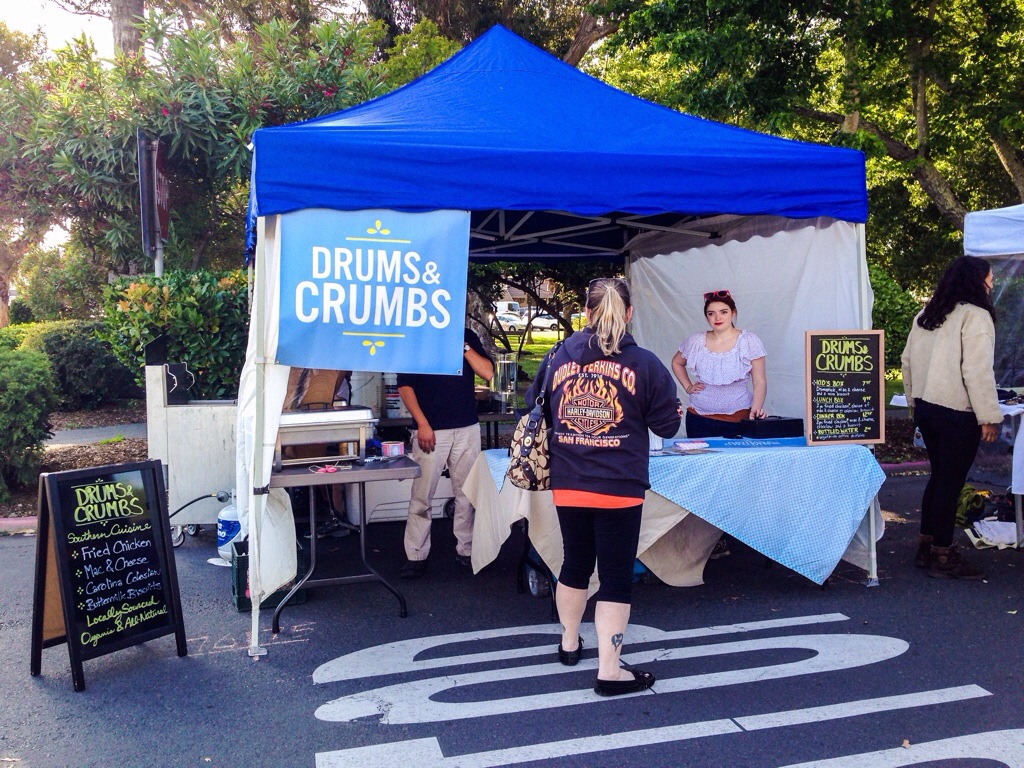 All set up for our first market!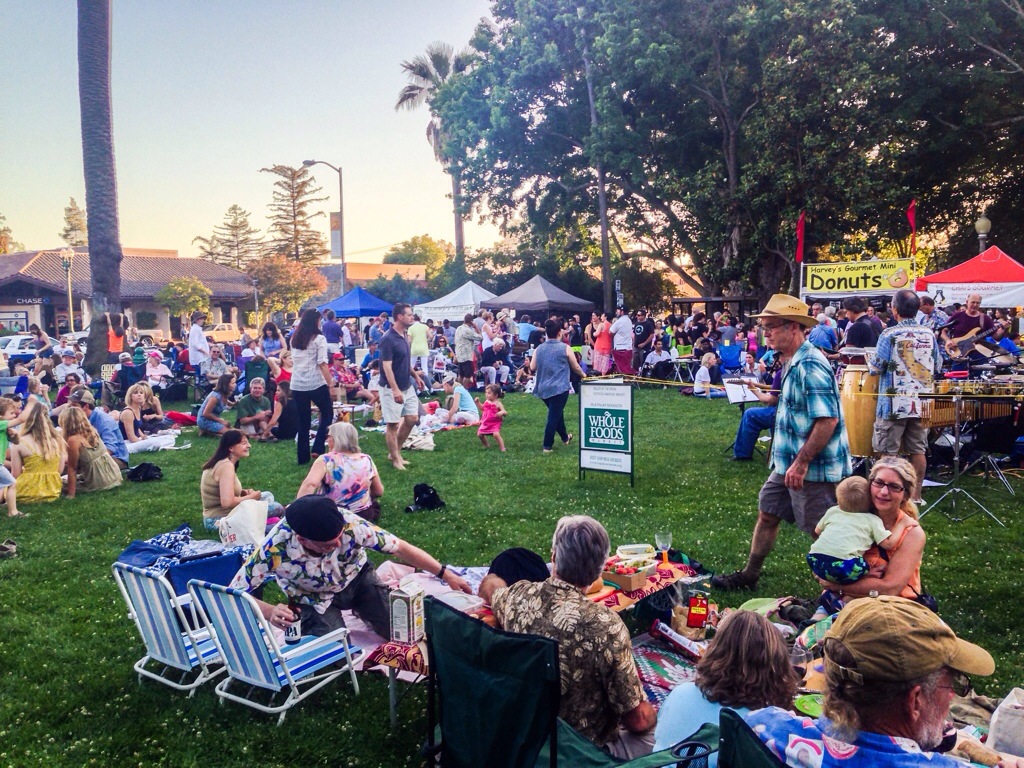 Truly a community event
Thanks everyone!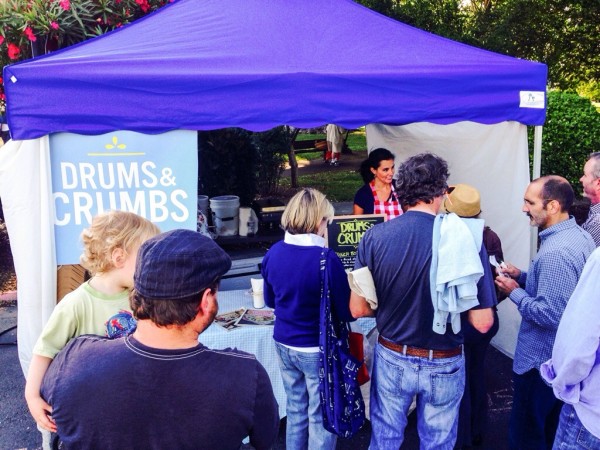 It's worth the wait… we promise!
---
Categorised as: Exciting Announcements! | Out & About
---