JANUARY SPECIALS: Chicken & Dumplings, Spicy Black Eyed Peas, & Pumpkin Pecan Coffee Cake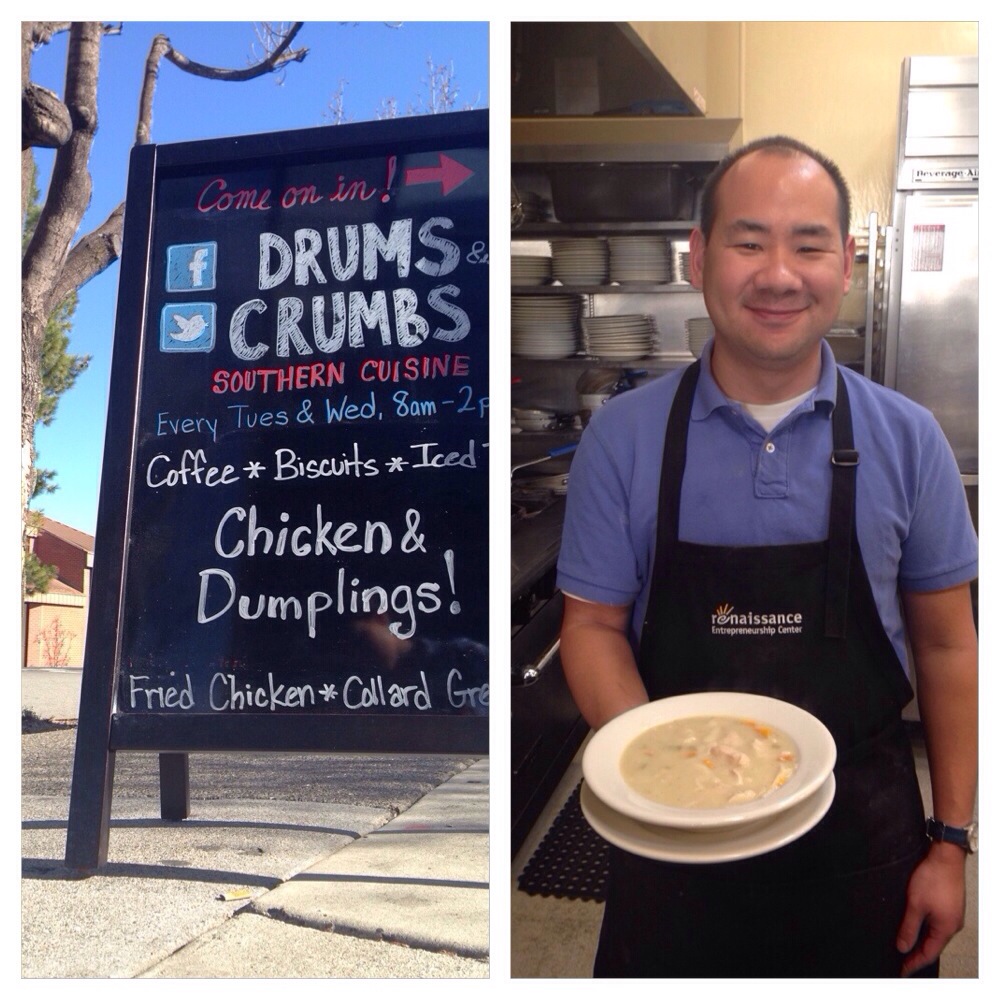 Arthur serving up our first bowl of Grandmother's Chicken & Dumplings!
This month, we are excited to offer a few new additions to the menu at the cafe. In the morning, we have Pumpkin Pecan Coffee Cake to go with our Barking Dog French press coffee and Mighty Leaf hot tea.
For lunch, we have Grandmother's Chicken & Dumplings made the way Rachel's grandmother and GREAT grandmother made them. It is a classic Southern dish, so be sure to come try it while it lasts!
Last month we added fresh organic mixed greens with apple cider vinaigrette to our regular list of sides, and this month we are adding one more: Spicy Black Eyed Peas. This new vegan side is perfect for our Veggie Plate: your choice of three sides plus a homemade buttermilk biscuit.
As always, we have our full menu of Arthur's Fried Chicken, Baked Mac & Cheese, Southern-Style Vegan Collard Greens and Homemade Buttermilk Biscuits. We also still have our Fried Chicken Salad and our Southern-Style Tofu Salad, both served with our homemade Buttermilk Ranch Dressing.
Come visit us at the pop-up cafe at 1115 3rd St. in downtown San Rafael. We are there every Tuesday and Wednesday from 9am to 2:30pm. Hope to see you there!
---
Categorised as: New On The Menu
---