March @ The Farmer's Market
We visit the farmer's market every week to buy fresh, organic produce straight from the farmers. Half the fun is getting to see what is newly in season, so we are sharing with you some of our newest finds.
Right now, citrus season is in full swing. Hopefully you'll soon be able to taste some of Twin Girls Farm's organic lemons in our lemon bars or lemon poppyseed muffins!
Fresh organic citrus from Twin Girls Farm
We can't believe it's already time for strawberries again! We loved using Williamson Farms organic strawberries in our strawberry muffins and strawberry cobbler last summer, and we are excited to return to those recipes very soon.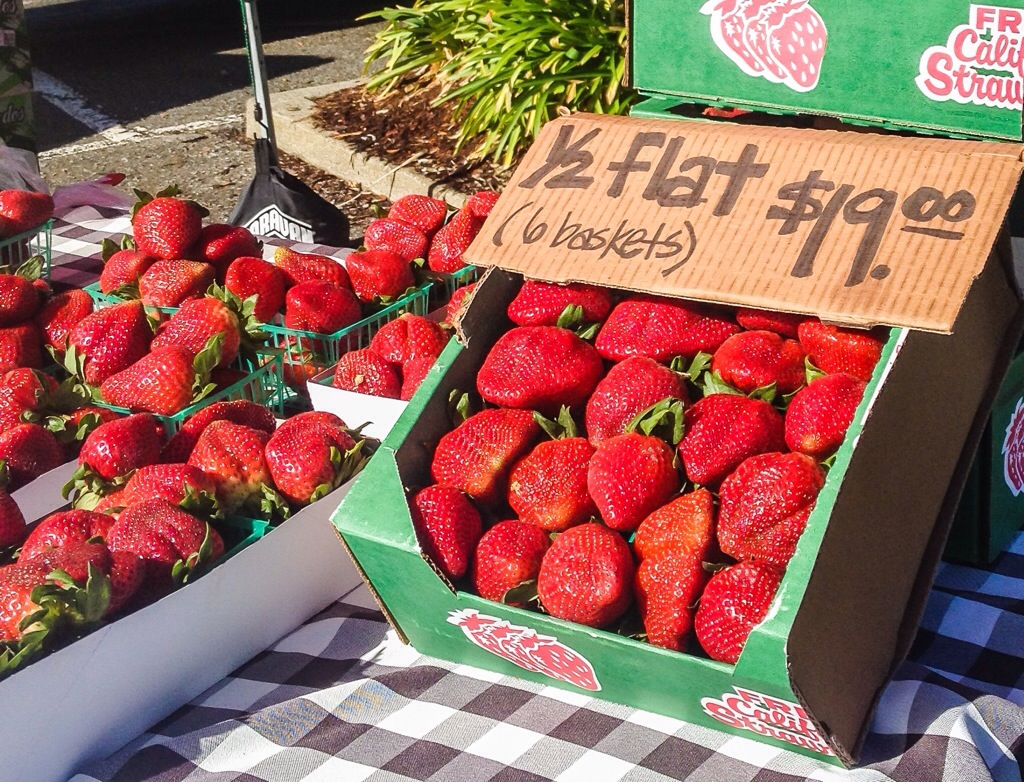 Williamson Farms Organic Strawberries
---
Categorised as: New @ The Farmer's Market
---