Rachel's Recipes: Honey Apple Cider Vinaigrette
This sweet and tangy vinaigrette is excellent with simple mixed greens or a complex salad.

What To Get:


¼ c    honey ½ c    apple cider vinegar ¾ c     olive oil 2 tsp     onion powder 2 tsp    mustard powder ½ tsp    pepper

 What To Do:

Whisk together honey and apple cider vinegar in a glass bowl until honey is dissolved. Add onion powder, mustard powder and pepper, and whisk until evenly distributed. While whisking somewhat vigorously, slowly add olive oil and whisk until oil is emulsified. Store in a mason jar in the fridge until you need it.

Instead of onion powder, you can also use a finely diced shallot or a tablespoon of minced onion. If you don't have mustard powder on hand, don't worry. It is still delicious without it.

This vinaigrette tastes the best if you make it the day before an store it in the fridge overnight so the flavors have a chance to meld together… just make sure you give it a good shake before you use it.

Give it a try and let us know what you think!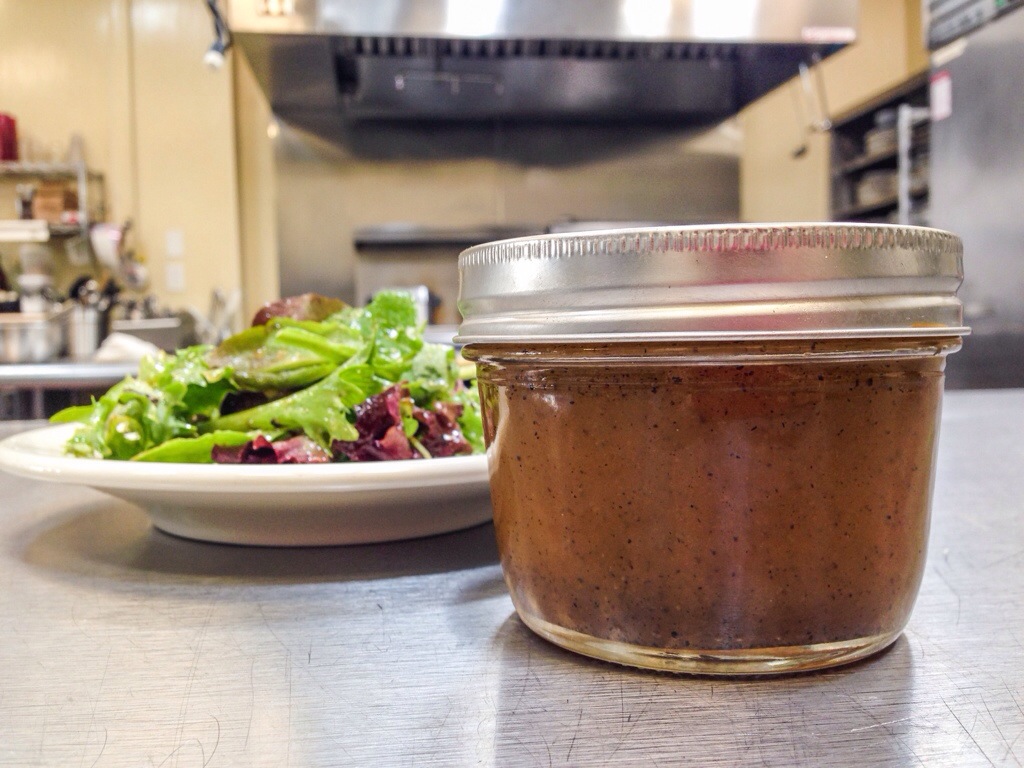 ---
Categorised as: Rachel's Recipes
---